Details
Anything new to report?
The Mongolia picture album is now finished, all pictures got captions in German and English. Quite a lot of work, but I think it was worth it. Next task for me is some work in MAME, and then I'll finally get to the pictures from Iceland and Madeira.
In September I visited Madeira, a Portuguese island west of Morocco, some hundred kilometers north from the Canary islands. I brought a lot of pictures from there, but it seems as if I'm getting in trouble catching up ...
At the beginning of August I spent some days on Iceland, and those pictures still wait for sorting and editing.
Vacation time can be stressful.
---
Apart from that, as usual, you will find some information about my hobby activities on these pages, including photography (particular on vacation trips), and computer technology of various kinds.
If you found your way here for having a look at my vacation pictures, please follow the links below or use the menu point Travel. Note that you will not find closeup shots of people without login, according to privacy considerations.
There is a larger section about MAME in the TI-99 part. MAME is an emulation framework that allows for emulating countless systems from arcade cabinets to home computers. I am involved in MAME development for more than 10 years, focused on the TI-99 family. On these pages you will find some detail information not shown on the official MAME website, most notably, details about using the TI emulations, hints and manuals.
Details

Category: Urlaub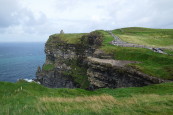 Es ging diesmal nach Irland, und zwar mit Marco Polo (nicht Young Line, mit denen ich in früheren Zeiten verreiste). Am 06.09.2018 ging es los; ich flog von Frankfurt/Main ab und gelangte am Nachmittag nach Dublin. Die Reise endete wieder in Dublin am 17.09.2018 mit dem Heimflug nach Frankfurt (und andere Flughäfen).
Details

Category: Computing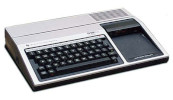 The TI-99/4A is the Home computer from Texas Instruments, and for those of you still with full hair, I should add that in the 1980es, a home computer was something like the PC nowadays. Technology was certainly on a far lower level, but we had fun, really. We learnt to write programs, got creative, and there were, of course, computer games back in those days.
Details

Category: Urlaub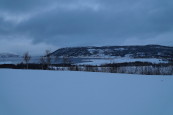 Reist man zum Polarkreis oder Richtung Norden darüber hinaus, muss man sich auf faszinierende Naturschauspiele einstellen. Im Winter wird es nicht hell, da die Sonne den Horizont nicht überschreitet. Im Sommer wird es nicht dunkel, da die Sonne nicht unter dem Horizont verschindet. Außerdem gibt es in der Nähe der Pole das Nordlicht, auch Polarlicht genannt.
Details

Category: Vacation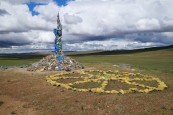 This was a trip with World Insight to Mongolia, from August 08 to August 25, 2017. World Insight is a German travel agency, specialized on group trips like many others (Marco Polo, Studiosus, Djoser etc.)